What is at stake with this resource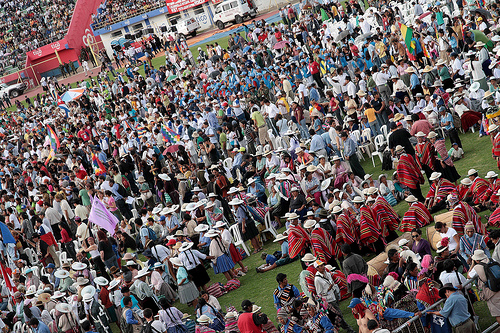 Conférence des peuples sur le changement climatique. Cochabamba. 2010 © Marta Fraticelli
International institutions today are unable to guarantee what is applied in many areas of decision making that are necessary for the survival of humanity.
In most cases, international law cannot oppose the will of sovereign states.
In addition, powerful multinational companies are out of control.
The establishment of effective global governance is necessary to avoid major disasters and to ensure a lasting peace.
This challenge is specified by a list of subjects, presented on the right of this page. By clicking on each of them, you can access documents on this site which will help either specify their nature or help you build your own answers.